Auduino Petit 3


General Info
Contributor(s):
"nshdot"
Release Date:
August 17, 2012
Development Status:
Final
Version:
3.2
Mode(s):
Single-Player
Language(s):
English
Arduino Petit 3 is a sound/audio synthesizer.
Instructions
The first time the program is run, a file error will be given. Just ignore it.
Changelog
Version 3.2
If it exceeds 90 minutes, you can now tentatively successful completion.
Length limit over at the time loop recording is now checked.
Fixed a typo. (TUNE)
And QR code is increased by one, 13 in the body content, now 16 in total.
Version 3.1
You can now select the range of the keyboard.
When you start the loop recording in the L + R, recording even if you release now to continue.
Version 3.0
Sound source is now two. You can switch or play at the same time.
You can now loop playback and record your performance. You can also play while playing the loop.
The chaos pad specific guy was variously improved. Sound will or changes in the vertical direction. Keyboard display has also been added.
You can now specify the scale and key. This is also valid when the keyboard display.
Other additional functions and organize, such as sober improvement on the UI.
Future Plans
Videos and Screenshots
Download
http://home.nshdot.com/auduino-petit-3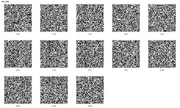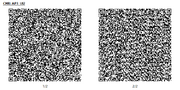 License
Notes
From http://home.nshdot.com/auduino-petit-3 Someone please translate this better than Google did.
Credits