Five Nights at Freddy's DS Prototype


General Info
Genre(s):
action&survival
Contributor(s):
Zalkiaent
Release Date:
February 18, 2015
Development Status:
early Alpha
Version:
0.1
Size:
500+ lines
Mode(s):
Single-Player
Language(s):
English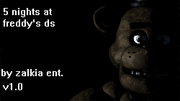 This is a working prototype of FNaF for petit computer!
What is FNaF?
FNaF (Five Nights at Freddy's) Is a very popular indie-horror game developed by Scott Cawthon on August 8th of 2014 on Desura, and later on steam, on which it now has over 10,000,000 downloads.
Instructions
Use the D-pad to look around the office, close doors, and operate lights
Press start to check cameras
X = Use Right Light
B = Use Right Door
Changelog
Version 0.1 pre-alpha
All of the basic features from the original game
Bad AI
Home made sprites
Upcoming features
Golden Freddy
Touchscreen cameras/doors (currently working on)
Finishing Freddy's AI
Update news
Take a look at the new FNaF sprites!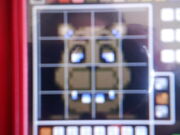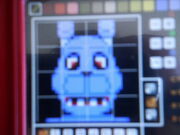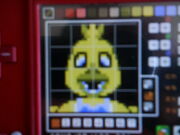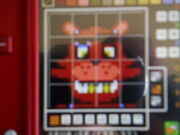 I decided to add the touchscreen cameras!
I am going to fix a lot of glitches and improve the AI.
Download
Disclaimer:
I do not own 5 nights at Freddy's!, It is owned by Scott Cawthon.
Notes
Once this project is finished, I will move on to FNaF 2 DS and FNaF 3 DS! And thank you for all of your support!
It may be hard to download (Sorry about that)...
Development may slow down a lot (I am really behind on school)
Known Glitches
Glitch - Foxy will attack you after you start the game.
Other Oddities
Freddy's AI is NOT finished.
Credits
Zalkiaent: Programming and sprites
Thief2014: Helping with the design and idea!
Nathon Borghese: The first beta-tester!
and You, For downloading our game, thank you.